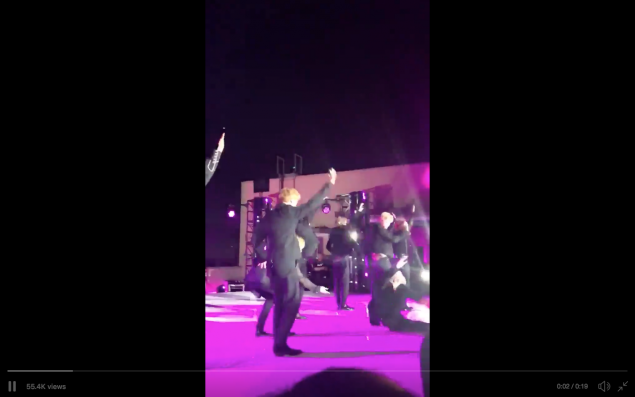 President Donald Trump hosted Kanye West at the Oval Office today, and...it might have been even more freakish than you expected.
West also mentioned North Korea and said, to Trump, "You stopped the war".
White House spokesman Hogan Gidley said Trump and his guests would discuss potential future clemencies for convicts along with "addressing the massive violent crime surge in Chicago" and efforts to create jobs for African-Americans.
"Kanye West gets it", Trump said.
"Well if he [Jeff Sessions] doesn't [reform the justice system] then he gets overruled by me, because I make the decisions, he doesn't", President Trump said.
West is married to reality television star Kim Kardashian West, who pushed Trump to grant a pardon for a drug offender this year.
Fabinho insists he is adapting well at Liverpool
He's been at Chelsea for a long time now, he's achieved so much but I can't speak for Eden, he knows in his mind what he wants. After being a part of success like that and seeing what we've done recently, I feel we're going in the right direction.
West has been supportive of the president, sharing a picture of himself with a "Make America Great Again" hat earlier this year and praising him during a recent "Saturday Night Live" appearance.
Trump had said that "stop-and-frisk works".
Trump said he is willing to "look at it", and said "they have to do something". "I believe that the systemic racism we still see in this country towards people of color is terrifying, sickening and prevalent", Swift wrote.
In a conversation that lasted almost an hour, Trump ricocheted from one topic to the next, commenting on everything from Hurricane Michael to the infamous anonymous New York Times op-ed to Bob Woodward's new book. "There was something, when I put this hat on, it made me feel like Superman", West said. "I'm president.' I didn't know people in Washington".
Trump also returned the accolades tweeting in April, "Kanye West has performed a great service to the Black Community - Big things are happening and eyes are being opened for the first time in Decades - Legacy stuff".