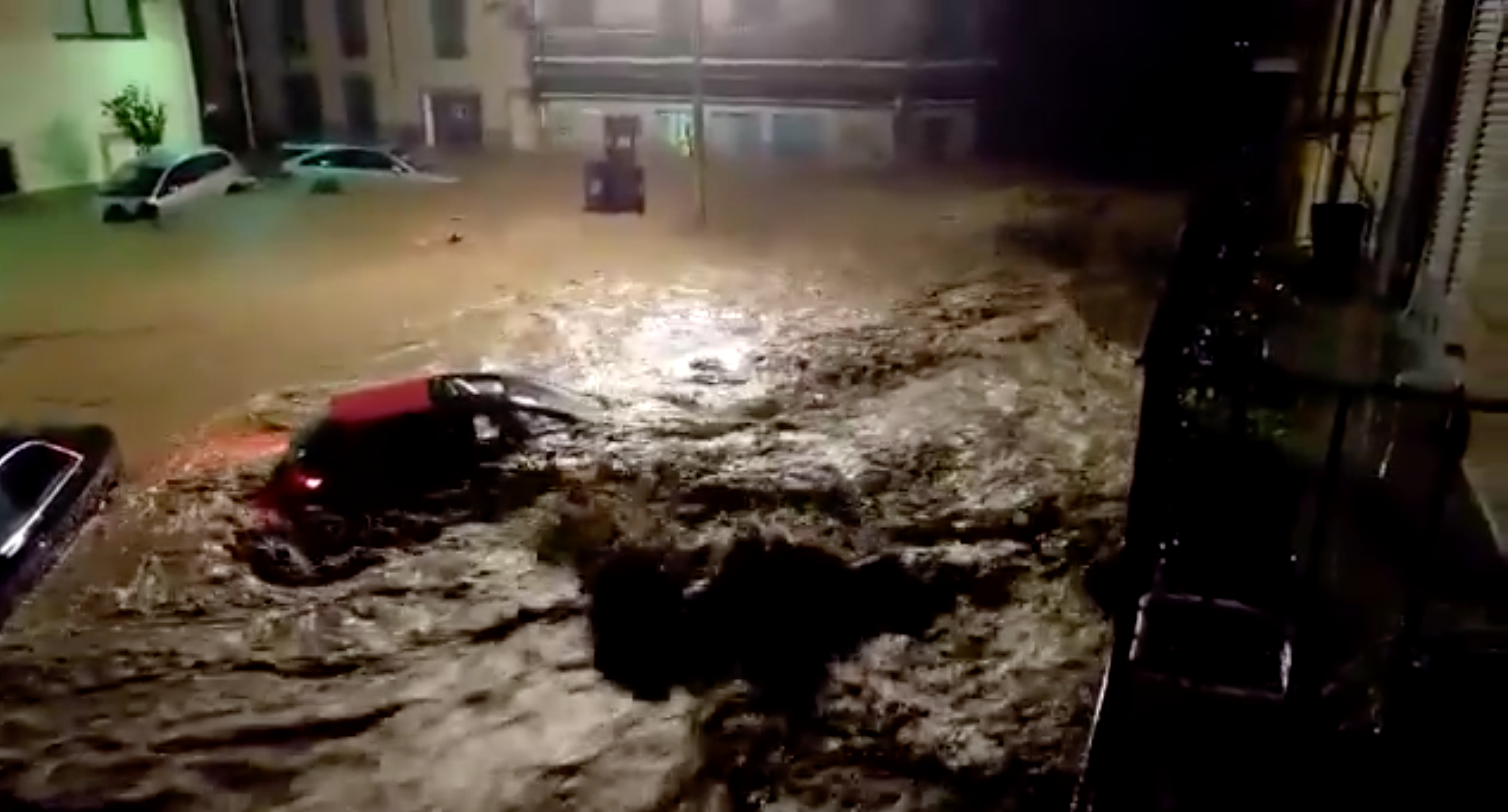 Local radio reported the death of the pair, along with at least three others, as torrential rainstorms hit the town of Sant Lorrenc - 40 miles east of the capital of Palma - on Tuesday night.
When asked to confirm reports that a British couple were among the fatalities, the UK Foreign Office responded with a statement to Euronews saying: "We are in contact with the Spanish authorities responding to flooding in Majorca, and urgently seeking updates from them".
Spanish authorities say that a total of five people have died, and a further 12 are missing.
The agency's data showed that some parts of the island received up to 23 centimeters (nine inches) of rainfall in around four hours on Tuesday evening, more than one third of the average amount that rains annually.
Video footage showed cars turned upside down, damaged houses and trees in the road.
Two Britons are thought to have been killed during flash floods in Majorca.
The UK Foreign Office is supporting families of two British people who are among those to have died.
John Terry announces retirement from playing football
He also referenced his time at Villa by saying: "It was a privilege to represent such a renowned football club with great fans". Terry, who won 78 England caps, left Chelsea in 2017 after 19 seasons at the west London club.
Other victims were found in Arta and the coastal town of S'illot, where the overflowed creek reaches the sea.
"We are grateful that we are all alive, but we pray for those that have lost their lives to this huge flood", Oliver said.
The downpours triggered major flash floods, which hurtled through streets in the eastern parts of the island.
Hundreds of displaced people are now being forced to shelter in emergency accommodation.
"What is most urgent right now is to find missing people and address the concerns of their relatives and all neighbours", Prime Minister Pedro Sanchez said during a visit to the disaster zone.
The regional government called an emergency meeting, and authorities said 630 rescue workers and military units had been sent to the area to help. Spain's AEMET national weather service said that the probability of such an event "is one in a thousand years".