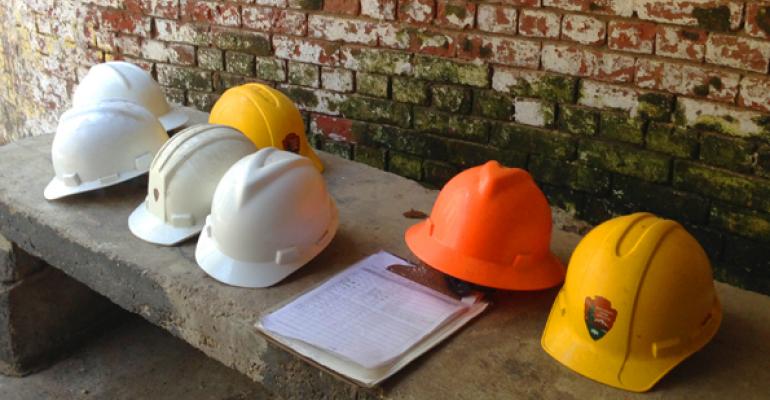 Meanwhile, single-family starts remained essentially flat, inching up 0.1 percent to 894,000 units after an upwardly revised March reading.
The decline appeared larger after an upward revision for March but still disappointed economists, who were expecting a decrease of only 0.8 percent. Starts fell in the Northeast, West and Midwest, but rose in the South. In fact, if single-family starts continue at the strong yearly growth rate we saw in April, it will be fall 2019 before annual single-family starts break the 1 million mark consistently - which is still 17 percent lower than normal. The April estimate was 7.7 percent higher than that of April 2017.
While a survey on Tuesday showed confidence among single-family homebuilders perked up in May, builders complained that "the record-high cost of lumber is hurting builders' bottom lines and making it more hard to produce competitively priced houses for newcomers to the market".
Overall permits-which are a sign of future housing production activity-inched down 1.8 percent in April to a seasonally adjusted annual rate of 1.35 million units after a post-recession high in March.
Google Wifi now supports speed tests for individual devices
This approach is helpful if you're trying to troubleshoot a specific area in your home or office, but not a particular device. Once the test is done, the popup lists the connection speed of your chosen device to the now connected AP.
The report showed 163,000 homes were authorized for construction in April but not yet started, up 14% from 143,000 a year ago and indicating a steady pace of homebuilding in coming months. "However, builders must manage supply-side hurdles, such as ongoing building material price increases and shortages of land and labor, to meet growing housing demand".
Permits issued totalled 1,352,000, down 1.8% from March 2018 but up 7.7% from April 2017.
New-home construction declined in April as fewer starts of apartment projects outweighed a modest improvement in single-family structures, government figures showed Wednesday. Permits for multi-family units fell 6.3 percent to a 493,000 unit-pace.
"Single-family starts are up 8.3 percent for the first four months of the year relative to the start of 2017, which is higher than our forecast and bodes well for the rest of the year", said NAHB Chief Economist Robert Dietz. This number is more volatile than the single-family number and has moved mostly sideways since 2013.