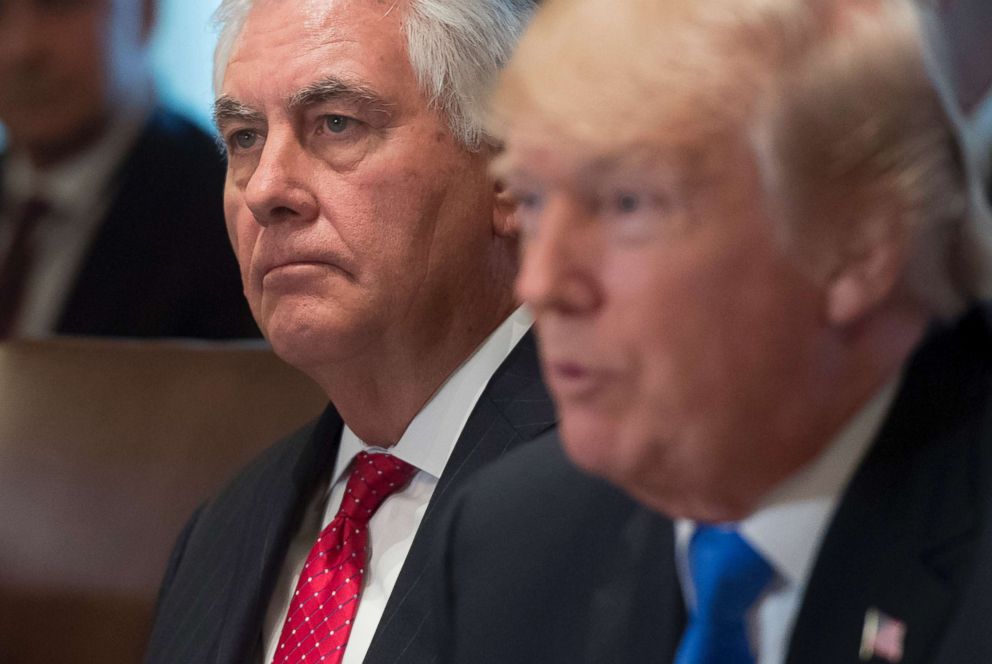 Tillerson alluded to the "alternative realities" that leaders who "seek to hide the truth" propagate and warned that "when we as a people go wobbly on the truth, we go wobbly on America", at the Virginia Military Institute Wednesday afternoon.
"A responsibility of every American citizen to each other is to preserve and protect our freedom by recognizing what truth is and is not, what a fact is and is not, and begin by holding ourselves accountable to truthfulness", Tillerson told the assembly.
Tillerson did not mention his former boss by name during the 22-minute speech but it was hard not to read much of his address as a veiled and fiery critique of the man who unceremoniously fired him in March.
But the president has been repeatedly exposed as an habitual liar prone to exaggerating the size of his crowds, his fortune and his popularity; given to denials of acquaintances, deals and relationships; and offering changing and contradictory descriptions of his own actions and motivations and those of people around him.
These were Tillerson's first public remarks since President Trump abruptly announced his firing on Twitter in March. "He's a good man". Tensions seemed to mount over disagreements on how to handle the threat of nuclear proliferation in North Korea and Iran.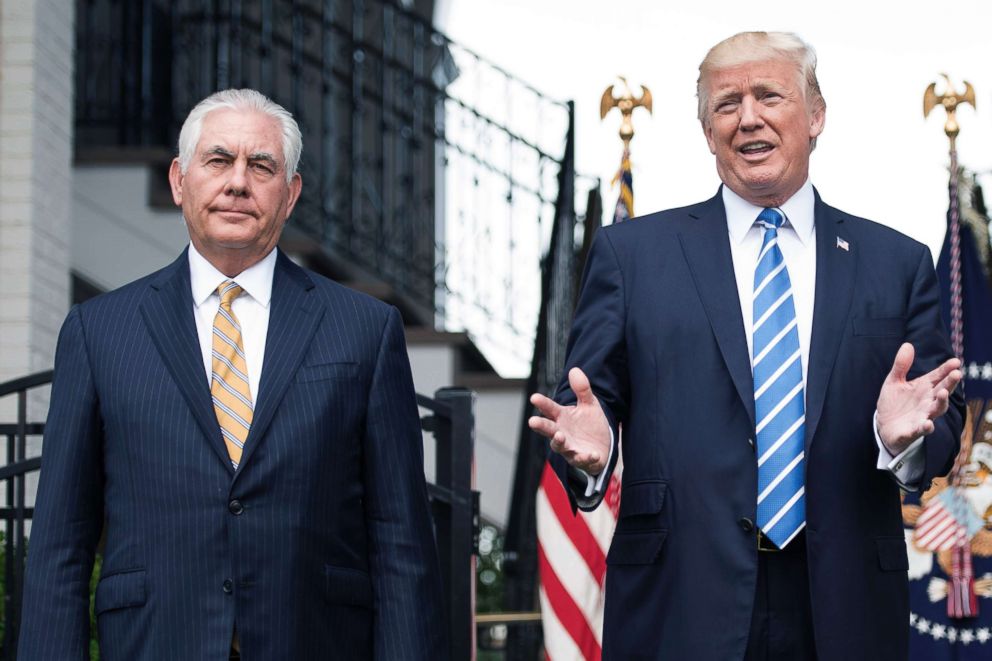 Getty Images
You may also remember that President Trump said more than 3,000 things that were either misleading or totally false during his first year in office - a rate of more than six mistruths a day, according to the Washington Post.
Such clashes may have fed the concerns Tillerson aired on Wednesday, in a speech that warned that the United States must never take its "long-held allies for granted", "both in trading relations and in national security matters".
While warning the graduates about an integrity crisis threatening the country, he said that when citizens go wobbly on truth in the most trivial matters, they go wobbly on America.
But he was also criticized for mismanaging the State Department, instituting a hiring freeze that was seen as destructive and unnecessary, leaving top positions vacant or filled by officials in acting roles, and concentrating power within a small inner circle that alienated many employees. The New York Times characterizes his remarks as a "powerful rebuke" of the president.
Despite repeated denials from the White House that Trump and Tillerson were at odds, the president eventually replaced Tillerson with then-CIA director Mike Pompeo for the top U.S. diplomat position.
Nikki Bella Responds To Speculation That John Cena Breakup Is A Work
It's really hard when you're filming a reality show, and my sister and I were always the type of people who were open books. As we reported, the two haven't just been speaking through the press ... they've been communicating privately, too!