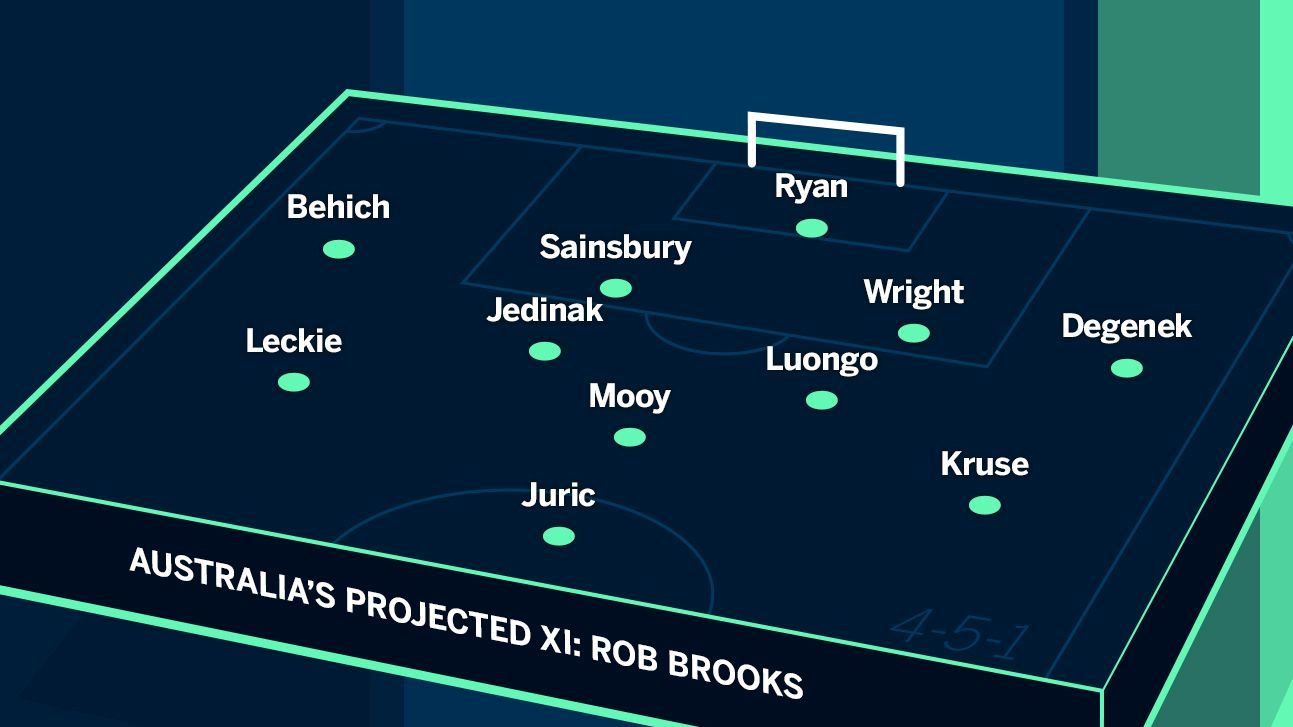 He has hit form at Hibs, scoring eight goals in 15 games including a hat-trick on the weekend in a 5-5 draw with Rangers, but it was not enough to keep him in the squad.
Australia will gather for a training camp in Turkey before worldwide matches against Czech Republic (1 June) and Hungary (9 June).
FFA chief David Gallop denied there was any commercial rationale behind Cahill seemingly certain to play a fourth World Cup.
Cahill was unveiled as the centre of a marketing campaign by the Socceroos' primary sponsor Caltex, before the ink was even dry on Van Marwijk's trimmed group.
It will see five of the company's petrol stations in major cities rebadged Cahilltex throughout May and June, featuring large pictures of Australia's best-known player.
Long-term backup goalkeeper Mitch Langerak was another to miss out in the cut to the initial 32 selected last week, along with Alex Gersbach, Apostolos Giannou, and Aleksandar Susnjar.
Chrissy Teigen and John Legend have welcomed a baby boy
We couldn't be happier for their new addition! "Wanna hold my boy let's do thisssssss", she said. Speaking to US Weekly in March, Teigen gushed about preparing for her second child with John.
Cahill has scored goals in all three of his previous trips to the World Cup and remains a leading contender for a spot in Australia's final 23-man squad for Russian Federation, but the timing of the announcement yesterday sparked some criticism.
"Have a look at Tim Cahill's track record", Gallop said, as quoted by the Guardian. Coach Bert van Marwijk will announce on June 3 the final list of 23 players who will play in the 2018 FIFA World Cup in Russian Federation.
The Socceroos link-up for their training camp in Antalya on Sunday ahead of the clash with the Czech Republic in St Polten on June 1.
"Overall, I believe we have named a strong and ambitious squad for our training camp in Turkey and friendly against Czech Republic in Austria".
Van Marwijk's mandate is based strictly on results, with the Dutchman's main aim to get the Socceroos out of a World Cup group containing France, Denmark and Peru.