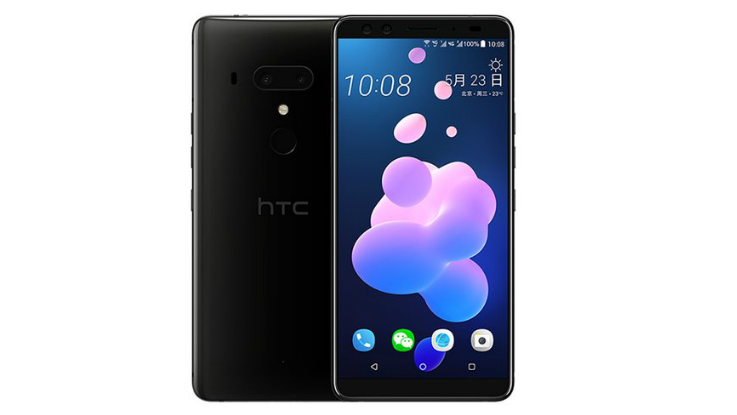 The device looks exactly like what we've seen in the earlier leaks.
According to the posted spec sheet, the HTC U12+ will be powered by Qualcomm's top-of-the-line Snapdragon 845 chipset, augmented by 6GB of RAM. The two cameras on the back are a 12MP wide angle lens and a 16MP telephoto lens, and it's rocking the UltraPixel branding. The leaked specs sheet also says that the phone is able to offer 23.8 hours of talk time on 3G/4G network.
HTC sounds like it's doubling up on dual cameras, though, with a pair of shooters also occupying the front of the camera.
EU's Tusk says with friends like Trump, who needs enemies?
Trump's withdrawal from the deal is now likely to boost China's influence in the region, a European diplomatic source warned. Beijing also signalled that it intends to continue "normal and transparent practical cooperation with Iran".
The specifications show another high-end smartphone heading to market, with a 6-inch Super LCD Quad HD+ display with a resolution of 2880×1440 and an 18:9 aspect ratio.
Finally the phone has support for HDR 10, and is said to run Android 8.0 (Oreo) with the second generation of HTC's Sense Control - letting users squeeze to activate phone features, hold for smart rotate and dim, double-tapping for a miniature one-handed screen, and other customisable gestures. We get the complete hardware info and details about most of the unique features of the phone. The camera apparently sports optical image stabilization, 2x optical zoom, a bokeh mode and a pro mode. The phone looks like it will come in 64GB and 128GB configurations, with a microSD slot capable of boosting storage to 2TB. The renders for the phone show that the BoomSound implementation won't feature front-facing speakers. It can also be used for face unlock and for 1080p video recording. Backing the device is a 3500mAh battery with QuickCharge 3.0 fast charging support. Sadly, that is the only port on the device as the headphone jack is missing.