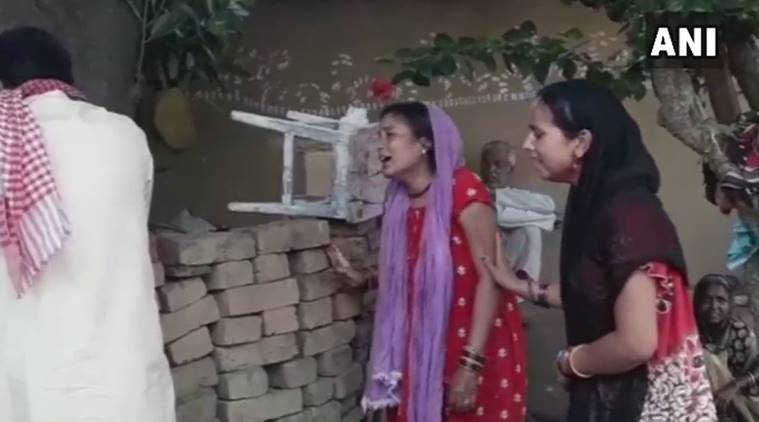 The deceased constable has been identified as Sita Ram Upadhyay of the 192 battalion.
Besides this, a BSF jawan posted in the border outpost at Pittal in Arnia sector was injured in the firing around 6:45 am.
The BSF trooper was injured at the Regal Post.
Two civilians were killed in the unprovoked firing by Pakistan Rangers in Arnia whereas, two others died in RS Pura Sector of the state during cross-border firing along the Line of Control (LoC) during wee hours today along with a Border Security Force (BSF) soldier, identified as Sitaram Upadhyay.
Yesterday, a BSF officer was among two persons injured when Pakistan Rangers opened fire and lobbed mortars over BOPs and few civilian areas along the worldwide border in Samba and Kathua districts of Jammu and Kashmir. He is survived by a three-year-old son and a one-year-old daughter, officials said.
Pakistan Rangers shelled areas in R S Pura, Bishnah and Arnia sectors of Jammu by resorting to heavy mortar shelling and firing since 1:00 am in R S Pura, Bishnah sectors, a senior BSF officer told PTI.
Body Found During Search For Teenage Girl
Anyone with information on the case is urged to contact Lucan Garda Station at (01) 666 7300 or any Garda station. Gardai have found the body of 14-year-old Anastasia Kriegel in a disused farmhouse in Lucan, County Dublin.
In January this year, residents of the RS Pura sector were forced to leave their homes in the wake of the ceasefire arrangement being repeatedly violated by Pakistan.
A BSF jawan was killed along the Jammu border area earlier this week in a similar incident.
Border shelling and firing have also been reported from Narayanpur, Chamblyal, and SM Pora regions in Samba sector along the IB in Jammu.
This is third day of shelling and firing by along the IB in Jammu frontier and comes ahead of Prime Minister Narendra Modi's visit to Jammu and Kashmir tomorrow.
The local police have also issued an advisory to the locals, requesting them not to move out till the time shelling continues from the Pakistan side. While Indian forces retaliated strongly, a BSF constable - Devender Kumar - lost his life. Troops have also foiled four infiltration bids along the IB since May 12.
Earlier, the administration declared schools within 3 kms radius of global border be closed.