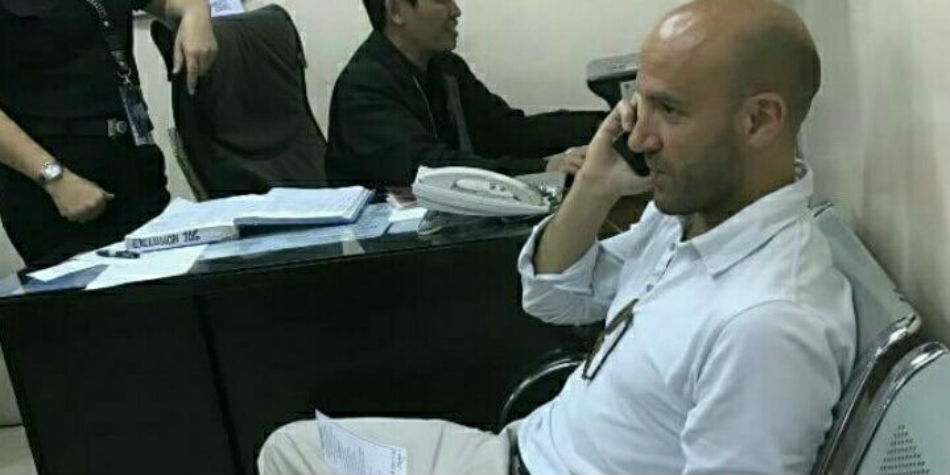 The Bureau of Immigration (BI) has ordered the release of Australian nun Patricia Fox after a day in detention.
A 71-year-old Australian nun was held by police in the Philippines for 22 hours, accused of involvement in political activities, in what is seen as part of a clampdown on foreigners instigated by President Rodrigo Duterte.
A representative from the Australian consulate had communicated with Sister Patricia Fox, whose detention on Monday "created an worldwide reaction", former congressman Satur Ocampo told reporters.
According to CBCP News, Fox had been detained in 2013 "for joining protests in Hacienda Luisita but was released without charges".
"It will create an global incident kung i-dedeport nila for the reason that supposedly, engaging in politics activities".
Fox, superior of the Our Lady of Sion congregation in the Philippines, was arrested by immigration agents on Monday, April 16, for violating the conditions of her stay "by attending protest rallies and engaging in political activities".
The 71-year-old had been involved with an worldwide human rights mission on the southern island of Mindanao.
Ocampo said Fox was part of a fact-finding mission that looked into alleged human rights violations, specifically against farmers, in Mindanao last week.
Chemical weapons expert to arrive in Douma on Wednesday: Russian officials
Mohammed, his wife, and two daughters are Syrian refugees and to them, the mission that was accomplished was a different one. He reaffirmed Russia's view that a purported chemical attack in the Syrian town of Douma that prompted the strike was fake.
Anakbayan Congressman Tom Villarin likewise weighed in on the issue, saying he would file a resolution asking the House to conduct an inquiry into the "shameful incident" involving Filibeck. Immigration agents supposedly claimed that they were just verifying her papers.
"This shows the global community that the democratic space in the Philippines is shrinking".
Reuters was unable to contact Sister Fox for comment.
It's unclear how long this will take.
Mr Pahilga said Sister Fox had "satisfactorily explained" her actions to the BI before her release was requested. "This comes after President Duterte threatened to arrest officials of the ICC and after Immigration officials deported an European Union parliamentarian", Bagong Alyansang Makabayan Secretary-General Reyes said, referring to the case.
Manila Catholic Bishop Broderick Pabillo also condemned the detention. This is already happening without martial law.
Australia's foreign affairs department said they were providing consular assistance in accordance with the Consular Services Charter "to an Australian woman detained in the Philippines".