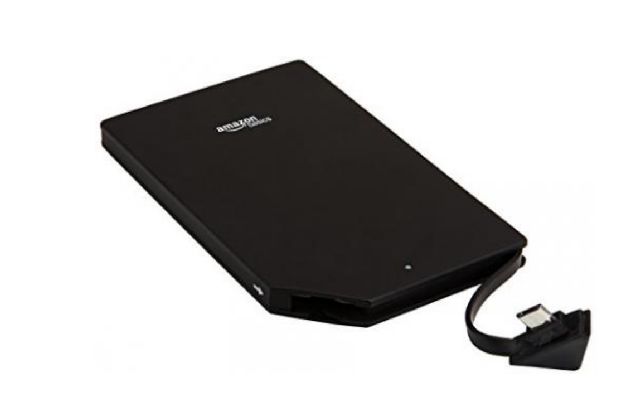 The Consumer Product Safety Commission announced on Tuesday that Amazon is recalling 260,000 portable battery chargers due to possible fire hazards.
Amazon offers a line of its own products under the "AmazonBasics" brand.
The tech giant has been e-mailing customers who purchased any of six AmazonBasics power banks between December 2014 and July 2017 informing them of the recall and requesting they ship them back immediately, The Verge is reporting. Owners should stop using these recalled units immediately.
The Consumer Product Safety Commission says Amazon has received 53 reports of the power banks overheating. According to the e-mail, the units are at risk of overheating and could catch fire, melt, and cause damage.
USA prolongs sanctions against Iran
Trump is threatening to scrap the worldwide agreement unless tough new restrictions were placed on Iran before May 12. Israel does not partake in the talks directly but is updated on any progress regarding the negotiations.
The recall involves six versions of AmazonBasics' portable lithium-ion battery chargers: 16,100 mAh; 10,000 mAh; 5,600 mAh; 2,000 mAh with micro USB cable; 3,000 mAh and 3,000 mAh with USB micro cable. They are rubberized or metallic black and measure roughly 3-by-1.4-by-0.9 inches and carry the product ID numbers B00LRK8EVO, B00LRK8HJ8, B00LRK8I7O, B00LRK8IV0, B00LRK8JDC, or B00ZQ4JQAA. They were manufactured by Guoguang Electric Company Limited, of China. The retailer is contacting known purchasers directly. If you didn't, then contact Amazon directly toll-free at 855-215-5134 from 8am to 5pm ET Monday through Saturday.
Amazon has removed all the listings for these power banks from its website and they are no longer available for purchase.
A power bank is an external, portable battery that can be used to charge a USB-based device while away from an outlet.