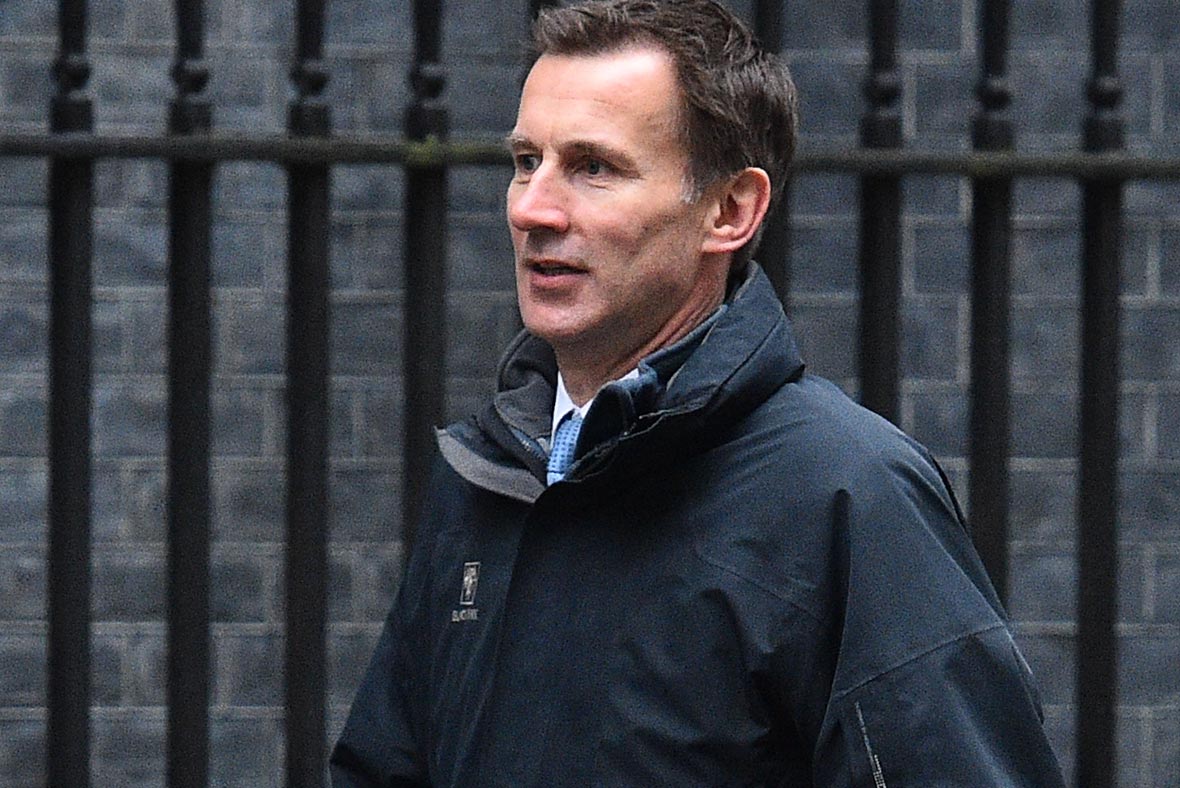 They are a setback for Jeremy Hunt, the health and social care secretary, who has ordered the NHS to improve its performance against the best-known of the various NHS-wide waiting time targets.
But in an interview with ITV News, he refused to apologise to under-pressure NHS staff, adding: "When they signed up to go into medicine, they knew there would be pressurised moments".
'I take responsibility for everything that happens in the NHS.
"We're already starting to see some new innovations like paramedics trying to deal with patients in the community. These are the highest numbers since records began".
This is the first time the "trolley waits" figures have exceeded 1,000 and is more than double the 500 people who waited more than 12 hours in December.
In January 2017, 77.6 per cent of patients were seen within the four-hour window.
Shrewsbury and Telford Hospital NHS Trust rated the lowest with only 66% of patients seen within four hours, and the highest number of patients to have to wait over twelve hours to be seen were 272 at the University Hospitals Of North Midlands NHS Trust.
'It was better than both the month before, and was better too than the same time last winter. But Professor John Appleby, chief economist at the Nuffield Trust think-tank, said the health service was "creaking at the seams".
The January figure was 78.8 per cent at Mid Yorkshire Hospitals Trust, down from 82.8 per cent from the previous month.
Today's data showed that January was the second-worst month on record for NHS A&E departments, with as many as 1,043 patients waiting over 12 hours from the "decision to admit to admission".
Figures also released by Public Health England (PHE) on Thursday show there have been 215 confirmed flu-related deaths so far this winter. It is deeply concerning that 12 months on the position has worsened, with many harrowing reports of patients being treated in busy corridors by stressed and overworked staff.
United Nations demands Syria ceasefire as air strikes pound rebel areas
The group also fought against IS and received backing from the US-led coalition, which supplied them with weapons. It was the second attack on the soldiers in a week.
While there was a slight improvement across all emergency departments, performance at Type 1 A&Es, defined as consultant-led 24 hours facilities, was the worst-ever at 77.1 per cent, reports suggest.
Last month NHS chiefs ordered hospitals to postpone thousands of non-urgent operations and outpatient appointments to relieve some of the "extreme and sustained" pressure.
He added: 'We've got the flu outbreak which, although it's not an epidemic, is the worst we've had for many years'.
Nursing leaders claim the figures, compiled by two branches of the NHS, are "the most graphic illustration of how tough this winter has been for patients and staff".
Of the 1.2 million staff, 976,288 are British - 87.5 per cent of the workforce.
His comments come after official data reveals the NHS missed a raft of critical targets.
Foreign doctors and nurses have to pass language tests to work in the NHS.
Experts said corridors have now turned into the new emergency wards.
He said: "It follows the Prime Minister's weird comment last month that cancelled operations were "part of the plan" for the NHS and that 'nothing is perfect". But research by the Royal College of Physicians showed that while the average wait for rehabilitation after a broken hip was 15 days, some patients had to wait up to 80 days.
Vulnerable patients risk loss of mobility - or fatal infections - if they are not properly monitored at home.