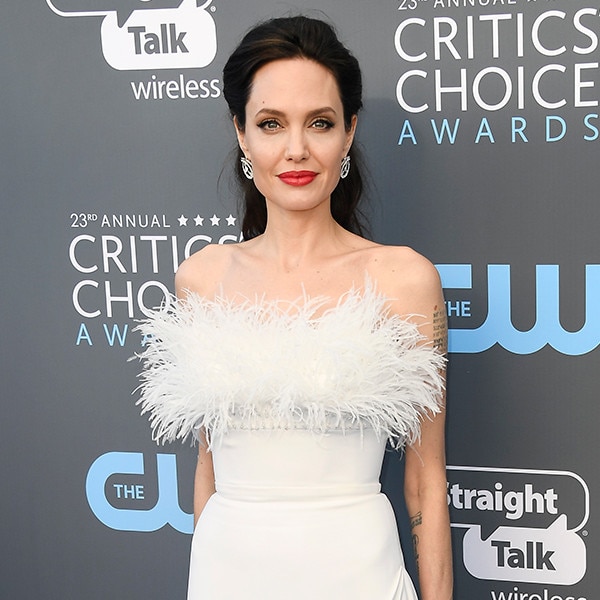 The Disaster Artist director and star James Franco won an early award during the online portion of the awards show for best actor in a comedy.
Franco won the statuette for Best Actor in a Comedy at the Critics" Choice Award however he was conspicuously absent from the awards show as reported by EW, unlike his Golden Globes win from just a few days ago where he received the Best Actor in a Musical/Comedy whilst sporting an anti-sexual harassment "Time's Up' lapel pin.
The weeknight event, at an airport hangar in Santa Monica, was more colorful and lower key (airing on the CW network) than Sunday's Golden Globes.
One familiar face was missing: James Franco, who sat for some extremely uncomfortable TV interviews this week after allegations of sexual misconduct surfaced on social media (He has called the accusations "not accurate."). Dressed in a cute red dress, she addressed the audience, sobbing, with one of the most honest speeches we've ever heard.
President Trump's first medical exam while in office set for Friday
He did not address the reports that he disparaged African nations and ignored questions about the comments from reporters. Tom Cotton of Arkansas and David Perdue of Georgia, said they "do not recall" Trump's derogatory comments about Africa.
"Here's to the male casting directors who didn't ever say anything derogatory to me in an audition", Nash said. "Thank you so much". And I think, as men, we've been talking for centuries.
The star, who knew in advance she would be accepting the #SeeHer award (a statuette given to boundary-pushing actresses), began by pointing out that the top three films of 2017-The Last Jedi, Wonder Woman, and Beauty and the Beast-were all carried by women. It's time for us to shut up, listen and amplify.
The Critics' Choice Awards haven't been all tense and awkward though - Big Little Lies took home four awards, including a best actress gong for Nicole Kidman.
Rachel Brosnahan, who won a Critics' Choice Award for her performance in The Marvelous Mrs. Maisel, also took a moment in her acceptance speech to remind attendees of how they can continue to support the Time's Up initiative. "Darkest Hour" won awards for makeup and lead actor for Gary Oldman. "They've got a good thing going and they rock".