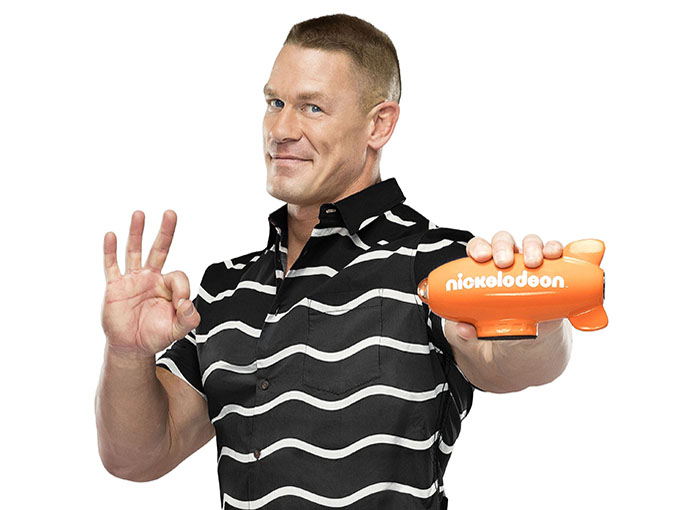 Cena made the announcement in a video released this morning on Nickelodeon's YouTube channel, along with the news that he's returning to host the Kids' Choice Awards, and premiering a new game show called Keep It Spotless, on which contestants have to "keep it spotless" for huge prizes.
John hosted the show a year ago, and after a successful run, he's being brought back for the Nickelodeon awards show celebrating the best in television, movies, music and more.
We can tell you where you'll see the WWE superstar first: The Nickelodeon's 2018 Kids' Choice Awards will air live from the "Fabulous" Forum in Inglewood, Calif. from 8-9:30 p.m. ET and PT, on March 24. Stay tuned for more information! In addition, he will voice the villain Baron Draxum in the brand-new 2D animated series Rise of the Teenage Mutant Ninja Turtles, premiering later this year.
John Cena has been one of WWE's top stars for many years, but now John Cena is also a star elsewhere.
Tamil Nadu bus strike ends after 9 days, normalcy restored
The unions had called for a 2.57 percent hike, to which the government offered only 2.44 percent, leading to a stalemate. Apart from wages, the workers also cited other demands, such as pending dues for serving and retired personnel.
Said Cena, "I'm thrilled to partner with Nickelodeon on three big projects that run the range of what kids love-slime-filled live events, awesomely cool animation and competition shows where kids take their shot at being the best". Cena will also executive produce the new competition series Keep It Spotless. The new Ninja Turtles series follows the four mutant brothers "as they encounter new mutants and villains and discover a mystical world they never knew existed beneath the streets of New York City".
You can find the description of the new series below.
While Nickelodeon's newest iteration of the TMNT franchise, Rise of the Teenage Mutant Ninja Turtles has yet to showcase footage when it was announced back in November, it did reveal quite a bit of voice talent involved in the new cartoon.