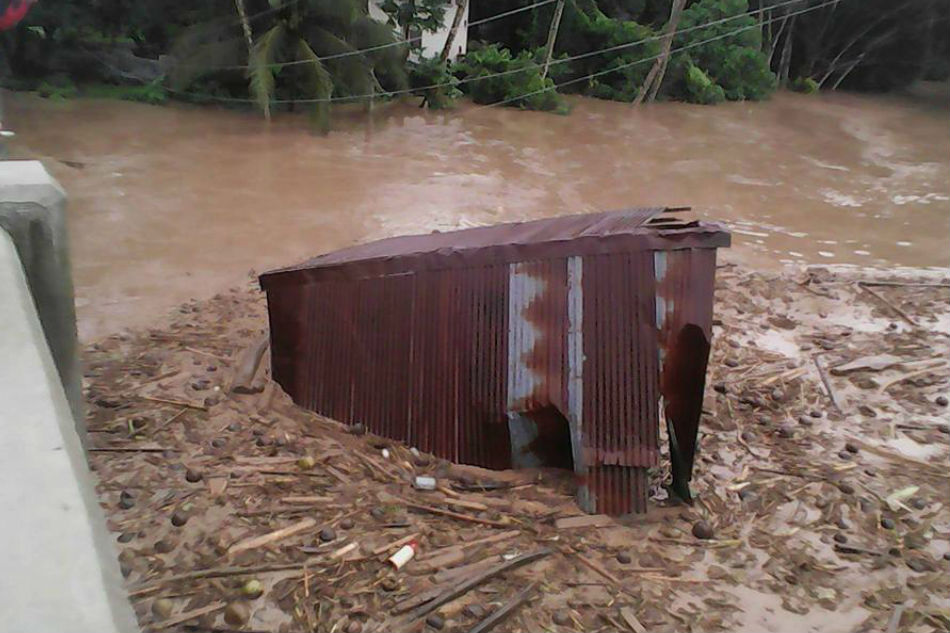 Most of the deaths resulting from Tembin on Mindanao were in Lanao del Norte province, with additional ones elsewhere on the island, including Payao and Lanao del Sur, CNN Philippines reported.
More than 100 people are reported to have died after tropical storm Tembin struck Mindanao island in the Philippines on Saturday (23 December). "But as we are rarely hit by typhoons, people living near rivers did not take them seriously", Salvador police chief Wilson Mislores said.
Officials were getting more details to validate the reported casualties, Marasigan said.
A police officer told AFP that there were at least 19 deaths in the town of Tubod, in Lanao del Norte.
The Philippines is hit by around 20 major storms each year on average, many of them deadly. Authorities in Salvador said they had retrieved 17 other bodies upstream.
The death toll for the Zamboanga peninsula also rose to 28, and police said 81 people were missing after mud and rocks swept down coastal communities in Sibuco and other fishing towns.
'3 Army soldiers killed at Keri along LoC'
Those martyred have been identified as, Major Moharkar Prafulla Ambadas, Lance Naik Gurmail Singh and Sepoy Pargat Singh. The injured jawan has been airlifted to hospital for medical treatment.
Now thousands have been moved to emergency shelters, while many more are stranded in airports and seaports, their flights have ferries having been cancelled. "But still our troops are conducting search and rescue operations in the area", the Provincial Police Mobile Police said in a text message on Saturday, December 23.
"It is unfortunate that another tropical cyclone, Vinta, made its presence felt so near Christmas", presidential spokesman Harry Roque Jr. said.
Tembin came a few days after powerful storm Kai-Tak battered most of the central Philippines and parts of the Philippine main Luzon Island on Saturday, killing at least 41.
After slicing across Mindanao yesterday, Tembin sped west over the Sulu Sea with gusts of 95 kilometres an hour.
Romina Marasigan, spokesperson of the National Disaster Risk Reduction and Management Council (NDRRMC), was quoted by the Associated Press as saying: "These reports were received from regional offices, these are consolidated reports but these are subject to validation and verification by the national NDRRMC".
The deadliest typhoon to hit the country was Haiyan, which killed thousands and destroyed entire towns in heavily populated areas of the central Philippines in November 2013. The tropical storm is headed towards island of Palawan, where it could reach end of Saturday's Day, Philippine Meteorological Service said.