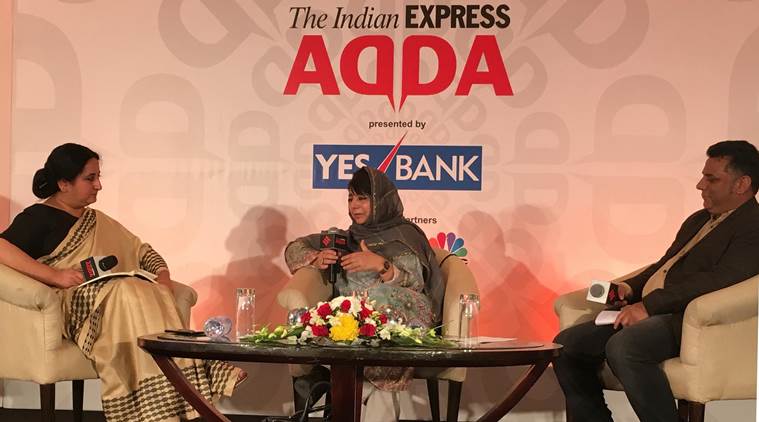 Amid boycott from separatists, Centre's new representative for Kashmir Dineshwar Sharma will begin a sustained dialogue in his maiden trip to the Valley on Monday.
"If anybody shuts the doors, like some did it last time, the people of Kashmir will not pardon them and they are going to get exposed because they will be doing so under the pressure of Pakistan", Singh said. "How will the government which is not ready to discuss autonomy, talk to us?" It seems to be no more than a PR exercise, " he said.
He said that according to Hurriyat "forced negotiations" have no political or moral justifications.
However, Sharma will be calling on CPI (M) leader M Y Tarigami at his residence on November 8.
In a meeting with United Kingdom's Immigration Minister Brandon Lewis here on Monday, Minister of State for Home Affairs Kiren Rijiju sought cooperation from the UK to ensure early to extradition of 13 people, including the fugitive liquor baron Vijay Mallya, former IPL commissioner Lalit Modi.
Sources in the divisional administration said invitation letters have been sent to several individuals and organisations ranging from trade bodies to political groups.
Dallas Man Arrested After Making Threats At White House
She told them that he had stopped taking his prescribed medications and had discovered "troubling messages" on his Facebook page. Arega had even "checked-in" and posted his location as the White House on his own Facebook page.
"The organization made a decision to boycott the meeting as reports from previous interlocutors yielded no results". There is no pre-condition, whosoever wants can talk.
Hurriyat leaders including Zafar Akabar Butt, Muhammad Shafie Lone, Ghulam Muhammad Khan Sopori, Javed Ahmad Mir, Muslim League Jammu and Kashmir, Hakeem Abdur Rasheed and others in their separate statements said that in 1947, Muslims of Jammu were massacred in such a brutal manner that the percentage of Muslims in that region declined from 66 to 38 percent.
House boat owners association of Kashmir and Kashmir hotel and restaurant owners' federation also did not attend their meeting with Sharma.
Sharma's visit has generated mixed reactions.
He said the onus lies with the central government to "illustrate its seriousness and sincerity" to resolve the issue. But the report was never discussed in the Parliament.